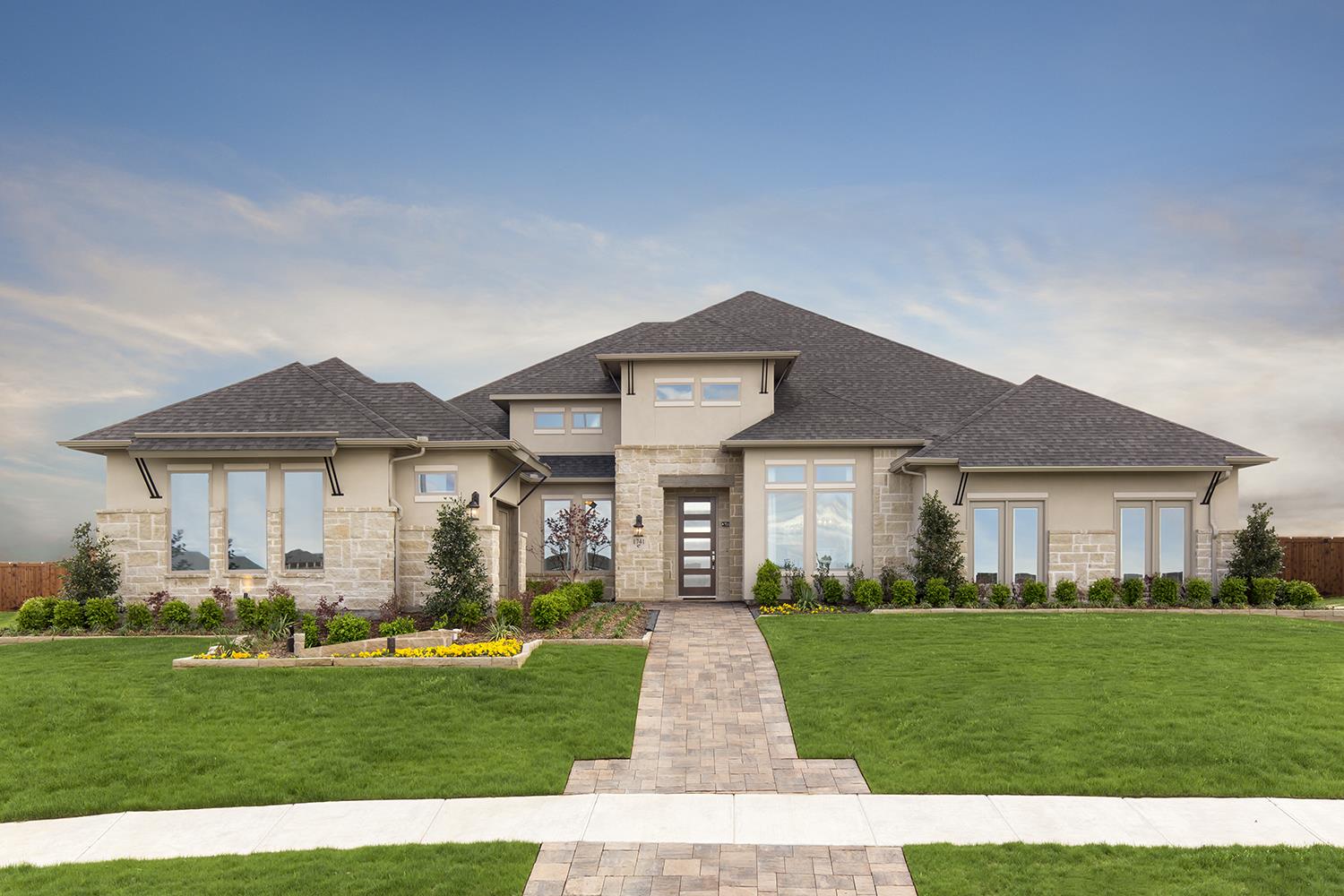 Noble Work: MHI thrives by being more open to customization than its competitors
February 3, 2020
When McGuyer Homebuilders Inc. (MHI) builds a home for one of their clients, it sets itself apart by going several steps farther than its competitors.
For example, if a homebuyer wants a kitchen with a bigger island or larger cabinets, "We can do that," CEO Gary Tesch explains. "We allow the customization where most other production builders do not."
Founder and Executive Chairman Frank McGuyer started MHI in 1988, which has grown to be recognized as one of the nation's top homebuilding companies by Builder Magazine. Currently, the firm builds in five Texas markets: its home city of Houston, Dallas, Fort Worth, Austin and San Antonio.
"We've built over 50,000 homes for Texans through our company history," Tesch says, adding that MHI expects to complete approximately 1,800 homes by the end of 2019.
The company has delivered them through three signature brands, including Plantation Homes, which caters to first-time and second-time buyers in the Houston and Dallas-Fort Worth markets. Coventry Homes serves all 5 Texas markets. Coventry offers upgraded finishes and designs that cater to its move-up buyers.
MHI also has its Wilshire Homes brand, which it acquired in 2011. It also serves first-time and move-up homebuyers in Austin and San Antonio. "The acquisition of Wilshire Homes has really helped us get to the next level in Central Texas," Tesch says.
"Today, we're building over 400 [homes annually] in the Austin market," he says, adding that Wilshire has helped fuel the company's overall growth. MHI's "Built Around You" philosophy allows flexibility to buyers, making the process of customizing a home more simple and streamlined. "We have over 30 architects on staff to help that process and to handle all that customization."
Living Trends
A longtime veteran of MHI, Tesch joined the company as its CFO in 2000 and took his current role at the firm last year. He has recently seen many changes in its markets, including clients looking for different elevations in their homes.
Instead of the traditional Texas elevations they previously asked for, "We're seeing something across all of our markets we call 'Texas Modern' with the cleaner lines," he describes. "It's been pretty well received."
Homebuyers also want to add more automation into their homes, which drove MHI to partner with Control4 , a home automation provider. "They provide the infrastructure to talk to your audio and visual devices, lights, thermostats, cameras and locks, in order to control your home from anywhere in the world," he states.
MHI has developed a base package for clients , while still allowing them the option to upgrade based on their individual needs. Through the Amazon Alexa virtual assistant, "You could tell Alexa to open the doors and turn on the lights," he says.
Keeping Close
MHI maintains clear communication with its clients on every project. The company accomplishes this by assigning a dedicated sales counselor that is in constant communication with them throughout the process.
It also has a construction manager that meets with them on-site as well at several times during the construction of the home.
Buyers are given a chance to add structural options and design selections and upgrades with a professional designer at a design center before construction of their home begins.
"If they want to do a three-car garage, we can accommodate that request, but we need to do that before the home starts construction," he says, explaining that MHI will dedicate a portion of the schedule to allow structural changes.
But if a client wants to change a lighting package or cabinet late in the game, "We will do our best to accommodate their request, but there will be a fee involved," he says. "What we're trying to do is allow the customization, but get that signed off on early on."
MHI Pride
Tesch is proud of his people at MHI and the work they have accomplished. "Homebuilding is what I would consider a very noble profession," he says. "There's almost 50,000 families in our state that are celebrating Christmas in our living rooms this year and that's pretty cool."
"Our employees take a lot of pride in that," he says, noting that he sees a strong future for the company, thanks to the economy. "We expect consumer confidence to stay strong for the foreseeable future which helps sales."
Written by Alan Dorich
This article originally appeared in Modern Home Builder Magazine 2019 (Volume 7, Issue 4).